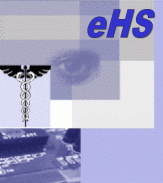 KNOWLEDGE AND RESOURCES ON INFORMATION AND COMMUNICATION TECHNOLOGIES FOR HEALTH AND HEALTHCARE
e-Health
Information Technology in Health
Trends in the Organization and Delivery of Healthcare
The e-Health Imperative
The Growing Practice of e-Health



Healthcare is a complex enterprise, highly dependent on information for a great variety of clinical and managerial decisions. To be useful, information systems must capture and process health and health-related data of broad diversity, scope, and level of detail.
In the past forty years, health information and communication technologies (ICT) applications evolved by providing a great variety of data-processing resources with the goal of improving health services management and patient care processes.
Areas of application include the operation and administration of resources; logistical management of health sector functions; storage and retrieval of structured patient information; health education and promotion; epidemiological surveillance and health status monitoring; clinical decision assistance; knowledge management; image and signal analysis; modeling; and remote consultation and intervention.