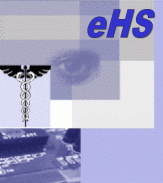 KNOWLEDGE AND RESOURCES ON INFORMATION AND COMMUNICATION TECHNOLOGIES FOR HEALTH AND HEALTHCARE



Advanced ICT resources are essential for the operational support and management of health and healthcare organizations, facilities, and programs.
They address the needs of the new models and trends in healthcare that emphasize a continuous relationship between providers and clients; care customization; expanding partnering of providers, insurers, regulators, and clients; increasing client control of evidence based-health decisions; access to clinical and administrative information that is not frozen in records and kept in separate sites with access limited to their creators but available to all stakeholders; and transparency and cooperation instead of independent professional roles.
The imperative for e-Health is concrete, is driven by the operational requirements of the new models of healthcare, and is aligned to many of the determinants also found to be relevant in e-Commerce and e-Government applications:
Growth of a global marketplace and the ubiquity of interactive communications.
Networks of producers, suppliers, customers, and clients.
Global demand for telehealth services is estimated to be of US$ 1,25 trillion, of which about two-thirds is for direct services and the rest for second opinion, consumer information, continuing education, management and other services.
Leasing, membership, service agreement, and strategic alliance models replace traditional business organizations based on ownership of physical assets and long-term structures.
Lifetime value of customer retention replacing "one time sell".
Economies of speed, forecasting demand, and customer service and satisfaction replacing economies of scale and impersonal service provision.
Customization capable of achieving a "one of a kind" product or service.
Leveling effect by reducing entry barriers, thus allowing small firms and poor countries and populations to have access to markets, information, and other resources, and therefore balancing the vertical integration competitive advantage of large corporations.
In order to reap the full benefits of such innovative data processing, communication, and use it is necessary to have a clear definition of goals; effective collaboration among stakeholders; appropriate technology infrastructure, systems integration, and standards; and the implementation of performance metrics.

e-Health
Information Technology in Health
Trends in the Organization and Delivery of Healthcare
The e-Health Imperative
The Growing Practice of e-Health